I want to ask you a question...
What would it feel like to...
Have money for the things you want?

Be able to invest in your business when you want to?

Pay for things without the need of a credit card?

Establish a savings account to plan for your future goals and dreams?

Be able to go on Vacation?!

Rest easy knowing that you have a plan for your money?

Speak with your partner about money without stress and frustration?
I want you to know that all of this can happen and more...
When I first started my journey, I was working three jobs and had no idea where my money was going. I wasn't even able to live paycheck to paycheck. When bills came due, I had nothing left because I used my money for something else.
I was a hot mess.
Newly married, I had the hardest time talking to my husband about money. We didn't have anything saved, combined we had over 300K in debt AND we were buying a house.
WE were a hot mess.
I knew I wanted more in life. SO much more. I didn't want the weight I felt on my shoulders. I didn't want the pit in my stomach and be on the verge of puking every time I brought money up in my marriage.
Something had to change...
But I was scared to death. I didn't know where to start, I didn't know how to even communicate that I wanted something different.
As a teacher, I started with education. We took a course that provided information on finances. We felt like we were back in middle school where we awkwardly liked each other, but didn't know how to convey that to each other.
This was a new path for us...a new beginning and it instilled hope in us.
Just five years later, I have released the weight. My husband and I talk daily about money and giggle about it (seriously!). I am HOME with my daughter, building my business with freedom and joy.
We've paid off over $200,000 in debt AND have TRULY changed our wealth story.
This feels too close to home doesn't it?
Trust me, I know.
Do you feel like you just can't get ahead?

Do you feel lost AND tired of being sick and tired with "what keeps happening" with your money?

Is your heart and soul craving for more in life?
If you said yes to one, or all of those questions, LEAN ON in.
I've got you.
This course is infused with confidence, love and road-tested strategies that will help you transform your relationship with your and give you a practical plan to use for the rest of your life.
..............................................................................................................
Wealth Is Yours
In this life-long course, you'll learn:
How I was able to go from working three jobs, to starting my own business while being home with my daughter.
How to finally stop the negative financial patterns and habits that creep into your life on a daily basis.
How to have freedom with your finances instead of emergencies.
And how to give so much more than you ever have in your life.
Throughout this course you will:
Identify your money DNA and habits
Discover how they work FOR you, not against you
Create a positive and healthy relationship with money
Activities to support your money relationship
Transform your thoughts and words to guide you on your wealth path
Build a solid foundation of your wealth (including your thinking, vision, and dreams)
Strategies to build your wealth mindset
Tools to use in your every day
Wealth Is Yours includes...
One private coaching sessions with Liza ($400 value)
Six modules to help you step closer to your financial freedom ($800 value)
Monthly live group coaching sessions to work through exercises and questions along your journey ($2,000 value)
Your very own Monthly Budget Worksheet customized to your family's needs ($500 value)
*BONUS*
My signature Debt Pay-off Plan + Worksheet
A Wealth Story Guided Visualization
5 C's to Crushing Debt: A roadmap to help you take what you learn in to your new wealth story
Are you ready to rewrite your wealth story + change your life?
Let's get started...
By purchasing this program, I agree to these Terms of Use.
Before working with Liza, we didn't really have a plan or structure around our money or our monthly bills. We'd pay them, and then live and then scramble until it was the next round of bills. It felt stressful, not efficient, and we weren't a team. After working with Liza, right away, we felt an incredible sense of relief and excitement around our money. She helped us adapt and customize a method that worked well for us. We turned things around quickly and got a handle on our bills and debt. We have utilized the work with Liza to accomplish our life and family goals, which has given us the time and freedom to talk about other things in our life. Our finances, money and bills are taken care of. We're more present for our daughter, we're making more money, and we now live in our dream house. That wouldn't happened without Liza and her talents.
Amber & Ben Lilyestrom -www.amberlilyestrom.com
Working with Liza has completely altered my relationship with money! In our first session together, we uncovered the deep block that was preventing me from seeing my value and allowing money to flow into my life. From there, she helped me to see clearly how this block was playing out in my finances so that I could identify the patterns that were not serving me and begin to change them. We have since made a plan for my money, giving intention and purpose behind ever dollar, and for the first time in my life, I feel confident, clear, and in charge, when it comes to my finances! Not only that, but Liza's intuitive, loving approach helped me feel safe to go to the places I needed to go to in order to heal this pattern. I used to feel so much shame and judgement when it came to money, but working with her has helped me to love myself and look at money as a tool for learning, rather than a measurement of my worth. I cannot recommend Liza enough! It is the best investment you will ever make!
Meg Haines - www.meghaines.com
Working with Liza really helped my husband and I to consciously choose to rewrite our wealth story together and to embrace the process of writing this story. In fact, after our first session and as a monthly ritual we pull out a white board and continue to lovingly evolve our wealth story. This is a fun way for us to keep communication lines open and to openly welcome in abundance. We are both entrepreneurs and Liza has instilled within us the principles of our worth and how to integrate our worth into our businesses. Liza's sensitivity, intuition, spirit and knowledge are paramount. Her approach magnifies the power within oneself to have a healthy and loving relationship with abundance.
Krystal & Piotrek - www.krystal-couture.com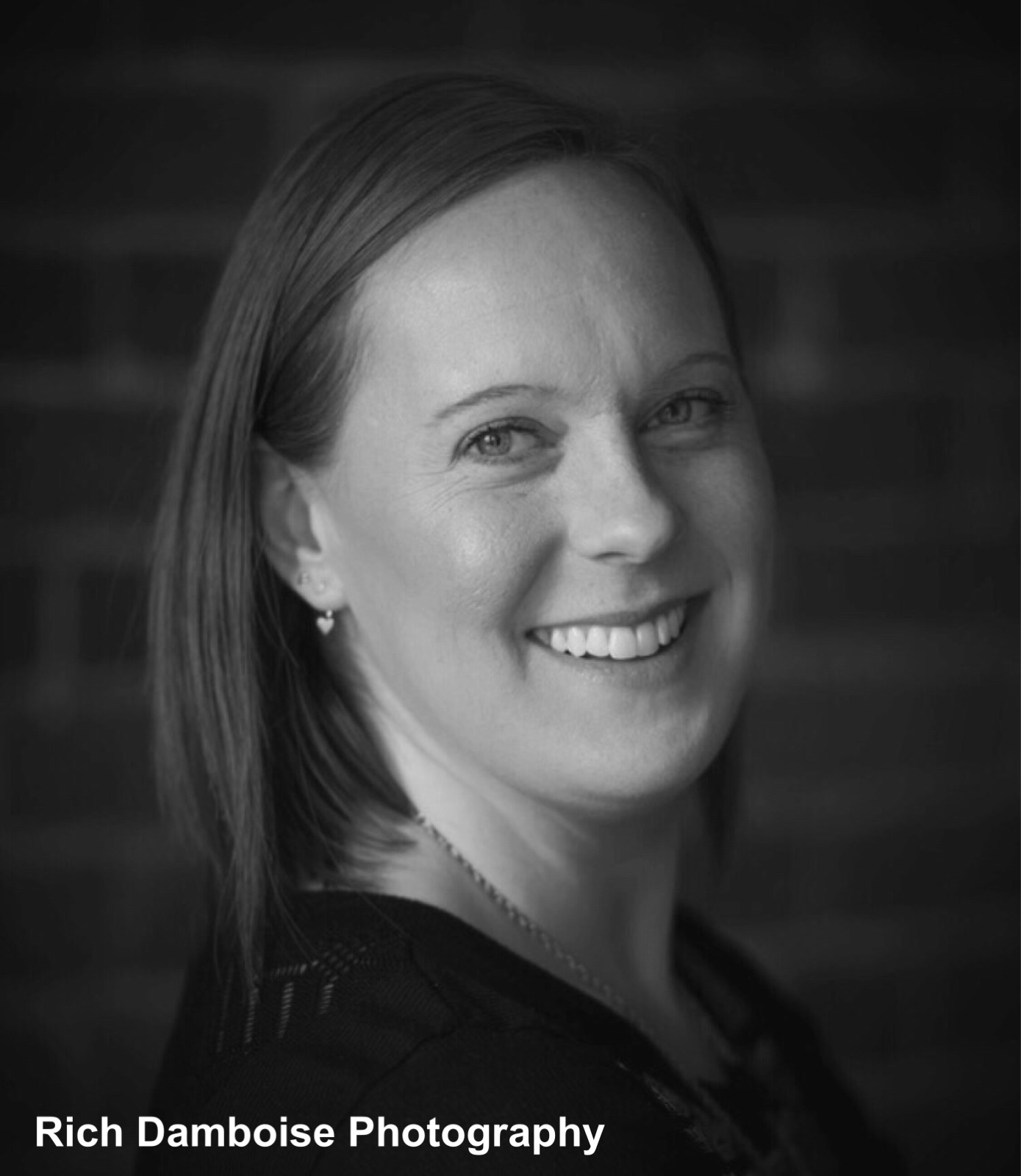 Before I entered Liza's personal program sessions, I thought I had everything under control. I had a budget but didn't stick to it and found myself puzzled as to where my money went. Liza helped me break down my income and expenses with extreme detail and clarification. I don't know what I would do without my money plan. I use it every time I get paid and now know exactly how much I spend, save, and pay down. I feel in complete control of my money and wish I had learned these lessons years ago. Liza's financial knowledge as well as her emotional support during the process is unlike anything you've read about or experienced and will change the way you think about your money. Liza listens without judgment and helps you discover the root of your money problems and gives you the tools to stop the negative money patterns that you've been unhappy with.
Meaghan Hull - www.meaghanhull.com